UW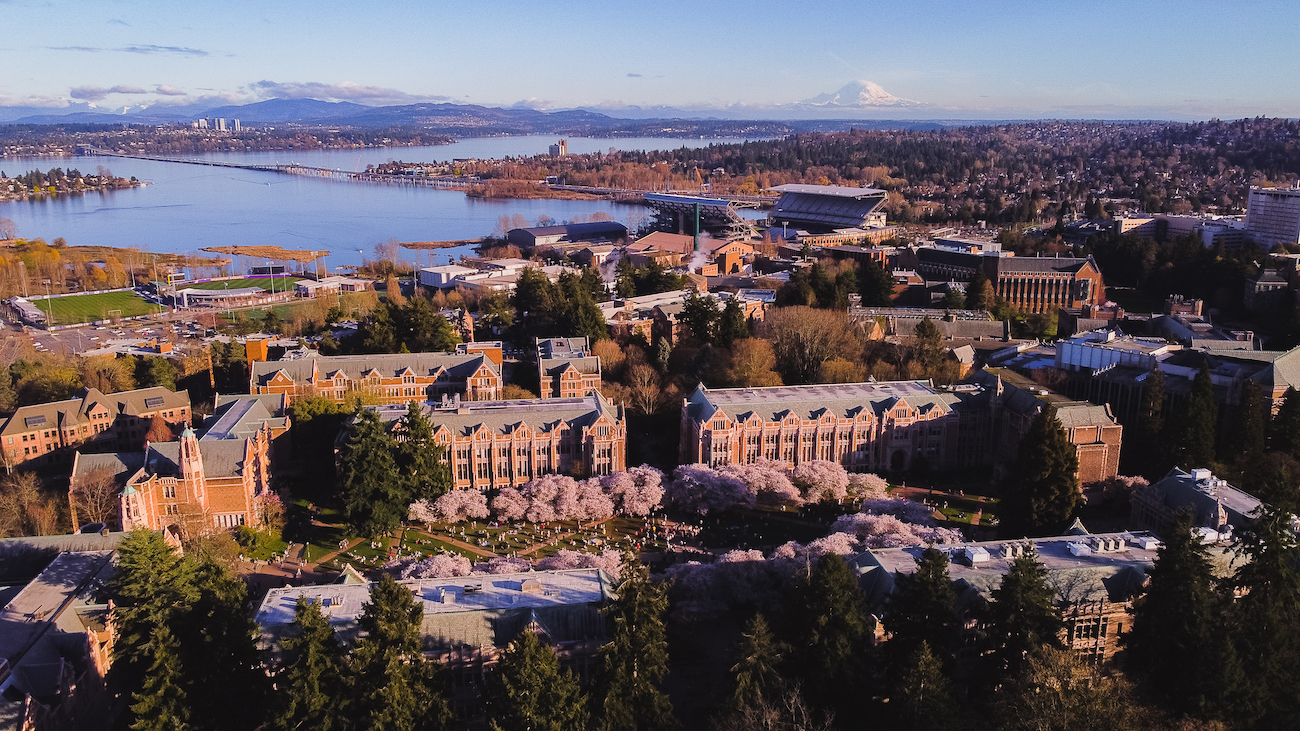 Founded in 1861, the University of Washington is one of the world's most prestigious universities. The UW enrolls more than 60,000 students each year and thrives as a center for groundbreaking research in a variety of fields, including medicine, education, public affairs, aeronautics and business. The University's largest campus is located in the heart of Seattle, a scenic and livable city in the northwest corner of the United States.
A World-Class Educational Institution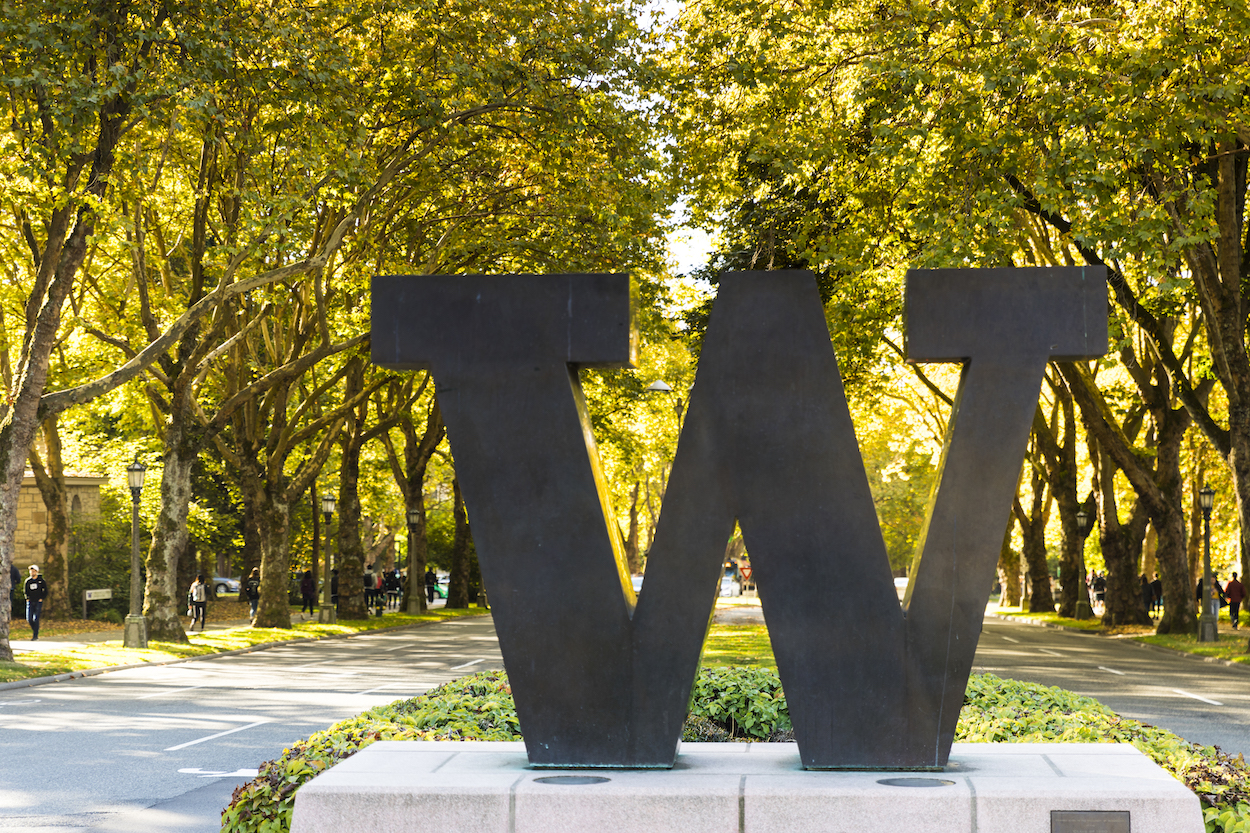 The University of Washington is considered one of the best universities in the world. It's been ranked No. 8 globally and No. 2 among U.S. public institutions by U.S. News & World Report. It's also been recognized by Reuters as the most innovative public university in the world.
The UW offers many areas of study, including more than 300 separate programs and over 600 degree options. A major research center, the University attracts more money in federal research grants than any other public school in the United States. It has been home to seven Nobel Prize winners and 17 MacArthur Fellows, also known as "genius grant" recipients.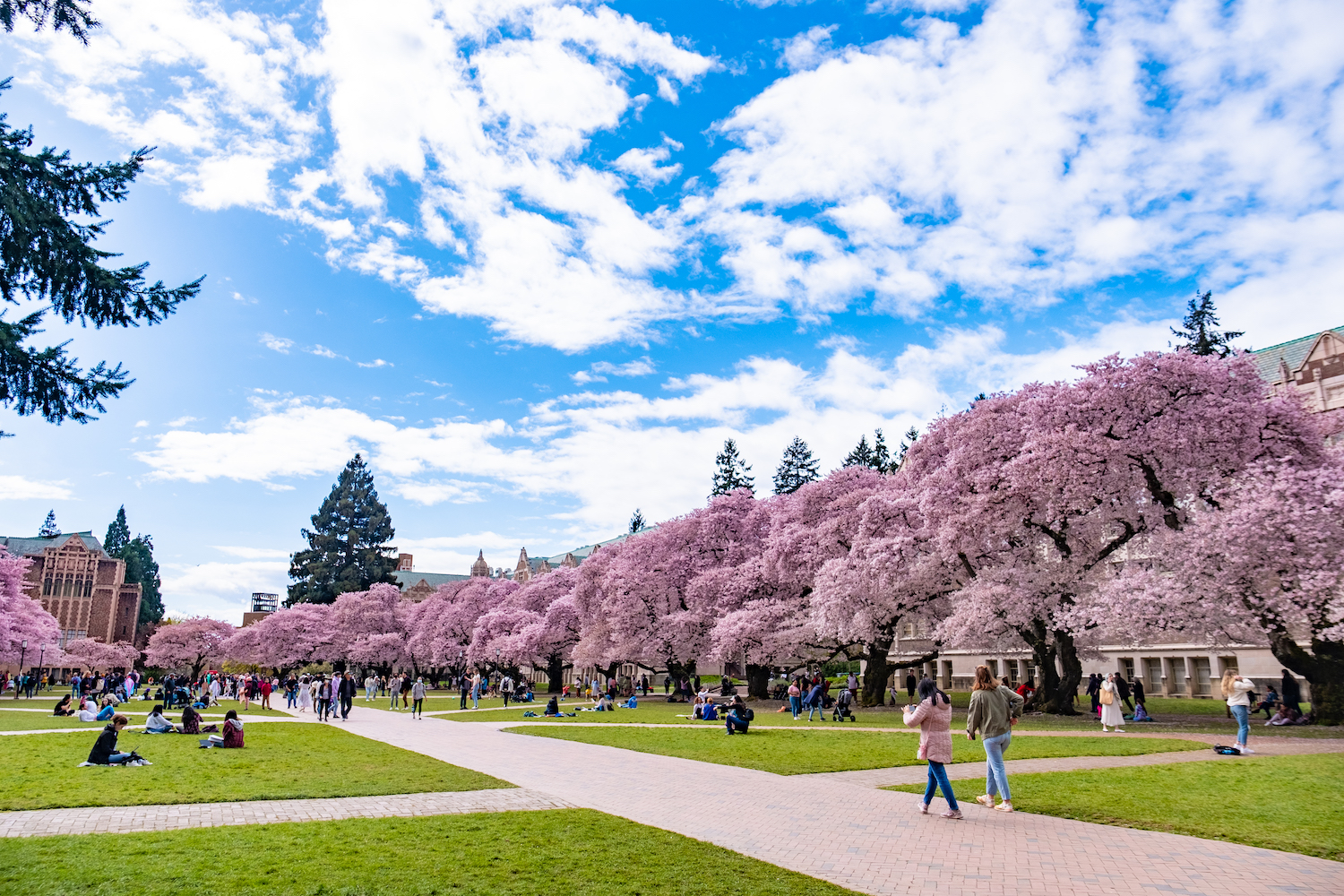 Beyond the excellent academics, the University of Washington features one of the most beautiful college campuses in the world. Located just four miles north of downtown Seattle, the campus offers stunning views of snow-capped Mount Rainier and nearby Lake Washington. In the spring, the University's many gardens bloom with color and its Japanese cherry trees erupt in spectacular pink and white blossoms.
Learn more about the UW and take a video tour of the beautiful 700-acre Seattle campus.
Seattle and the Pacific Northwest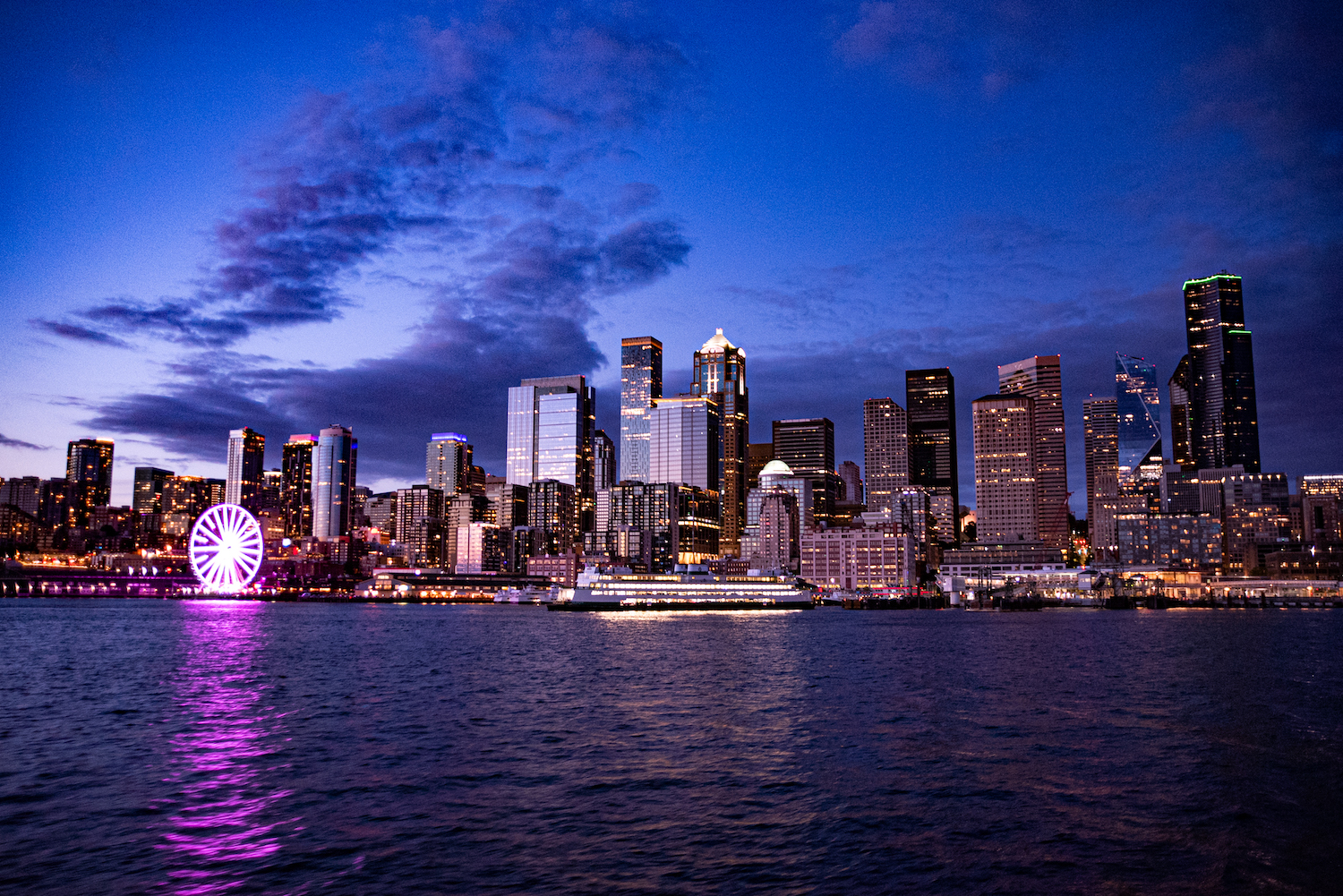 Seattle is the largest city in the Pacific Northwest, a spectacular and diverse region of the country. With its clean air and water and plentiful mountains, lakes, rivers and forests, Seattle is a marvelous place to visit and to call home.
Seattle offers something for everyone, from the buzz of the city to the calm of the outdoors. Cultural attractions include world-class museums, an aquarium, a zoo, professional and college sports, a symphony and large annual film and music festivals. You'll also find excellent running, biking, hiking, camping, boating and skiing both in the city and nearby.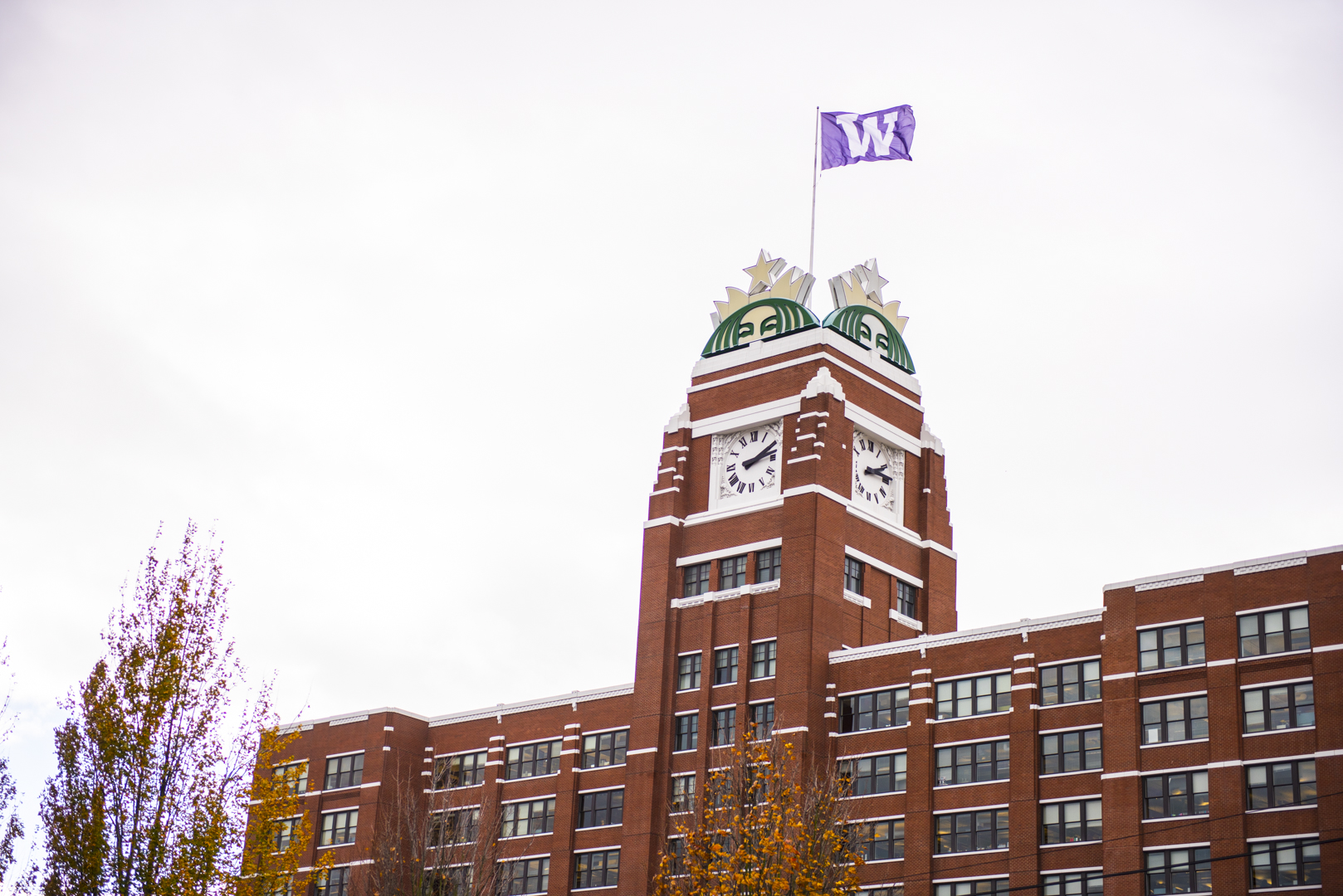 For working professionals in the Seattle area, opportunities abound. Some of the world's top companies and institutions were started here and continue to have major operations in the region, including Boeing, Microsoft, Amazon, Starbucks, Costco, REI and the Bill & Melinda Gates Foundation. The city also has a strong startup business and technology culture.
Seattle has a mild climate year-round, with very little snow in the winter and comfortable temperatures in summer. It does tend to rain a bit, of course, but the city's average annual rainfall is less than that of Boston, New York or Miami. And, the rain we get is what keeps everything clean, green and growing!