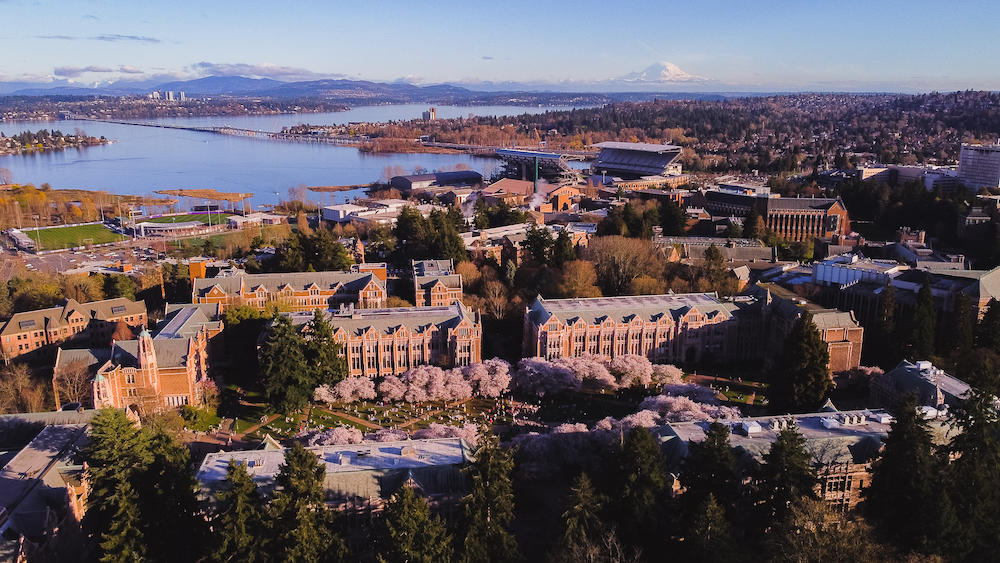 News
Our application is open!
September 15, 2023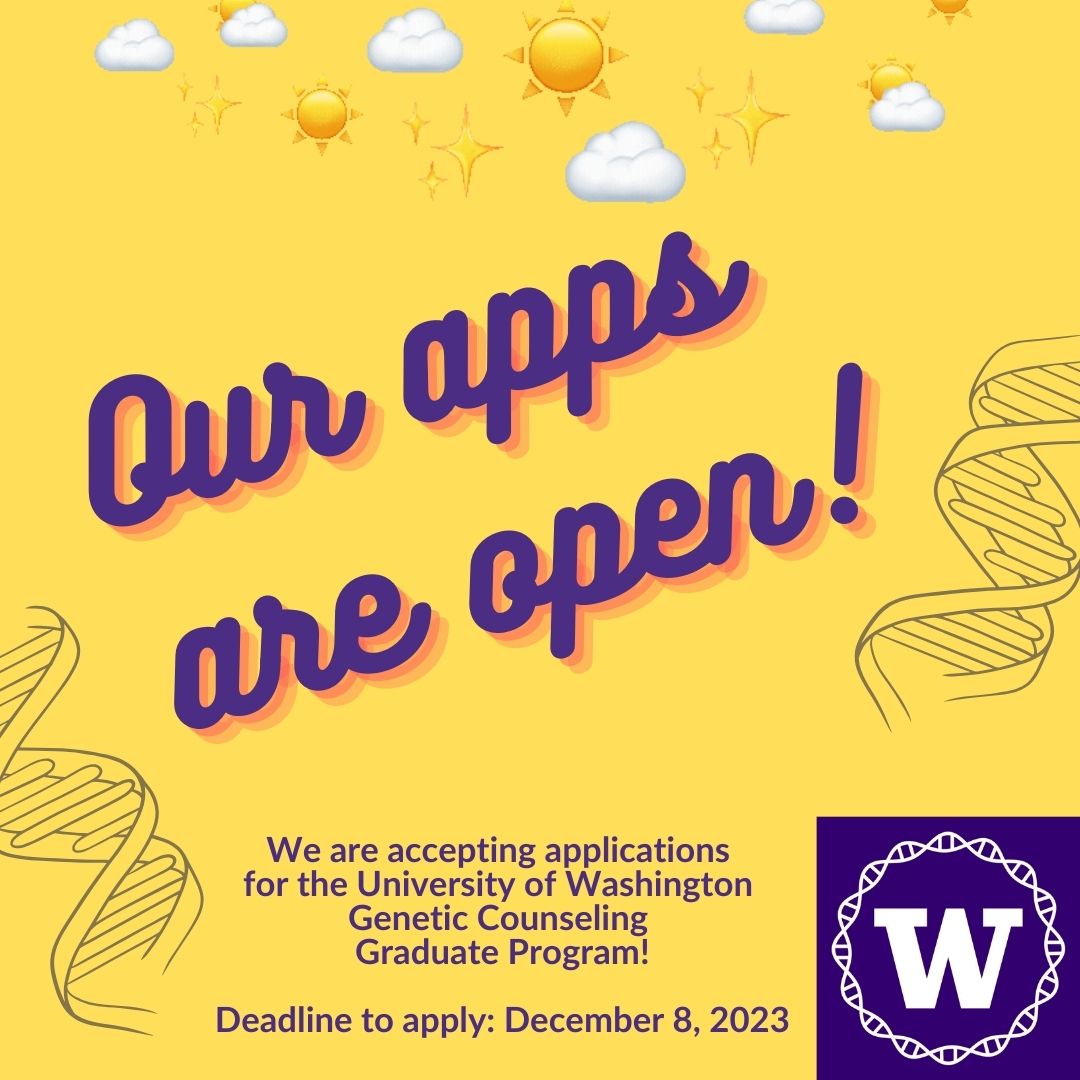 Pinned
Back to top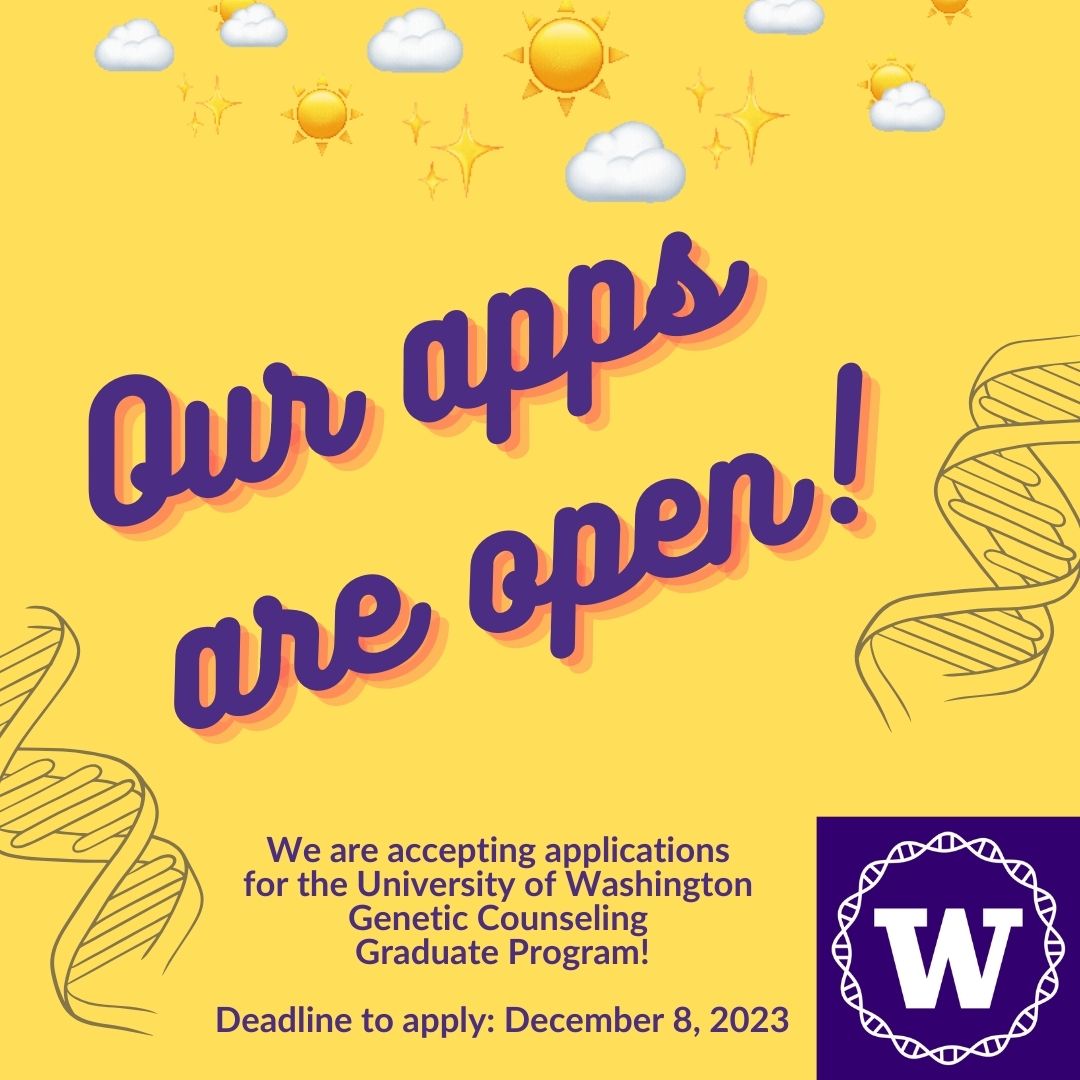 We're excited to announce that the University of Washington Genetic Counseling Graduate Program (UW GCGP) application is now open!
Find out how to apply on our Admissions page. Take your time, be thorough, do not rush. Here's an application checklist to help you keep track of everything.
To learn about the UW GCGP, and what makes us different from other genetic counseling programs, watch our latest info session. To learn how to craft a strong and effective application, watch our latest application workshop.
Questions? Contact us. We're here to help you.
Our application deadline is December 8, 2023 at 11:59 PM PT.
We're looking forward to reading everyone's application!