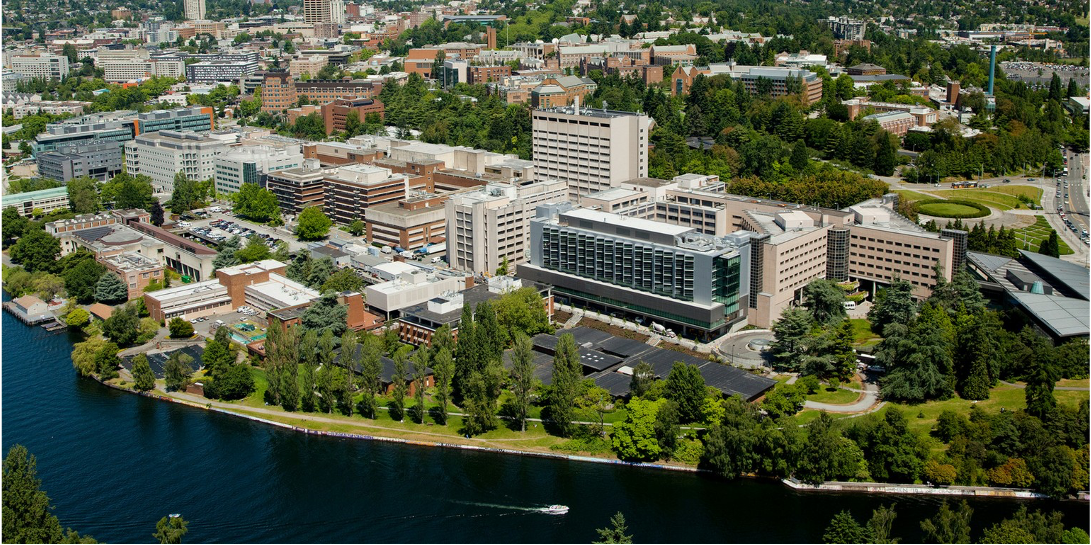 Overview
The University of Washington Genetic Counseling Graduate Program (UW GCGP), established in 2021, trains future genetic counselors who will join the workforce that's ushering in a new era of precision health. This program is built on our firm belief that genetic counseling should be available to every person and delivered in an accessible, patient-centered manner.
Genetics is a journey that every person approaches from their own unique background and experiences. Genetic counselors must quickly assess where a person is, identify where they need to go, and then guide them along the way. This is what makes our profession so rewarding and at the same time so challenging. Through your training at the GCGP, you'll acquire the skills and knowledge needed to meet these challenges and reap the rewards of this dynamic profession.
Affiliations
Graduates of the Genetic Counseling Graduate Program earn a Master of Science degree from the Division of Medical Genetics in the Department of Medicine. The program is accredited by the Accreditation Council for Genetic Counseling.
A self-sustaining, fee-based program, the UW GCGP is administered in partnership with UW Continuum College.
The UW GCGP is grateful for support from the Department of Medicine, the Institute for Public Health Genetics, and the Brotman Baty Institute.


Mission, Vision & Values
Mission
To be an equitable and inclusive genetic counseling graduate program that provides innovative training of lifelong learners for a career in care, leadership, and science to meet the evolving needs of precision health.
Vision
To promote and inform the health of all individuals, families, and communities through engagement and personalized genetics care.
Values
Care — Training respectful and compassionate health care providers within a supportive environment.
Innovation — Fostering creative development and delivery of genetics education and health service.
Collaboration — Building a diverse and inclusive community of students, educators, scientists, health care providers, patients and families.
Support the GCGP
The UW GCCP is helping to meet the region's surging need for diverse genetic counselors. This exciting, dynamic, and growing area of clinical practice helps patients and families better understand and manage major health risks in the rapidly developing field of genomic medicine. Your support will help train these essential clinicians. Make a gift today!