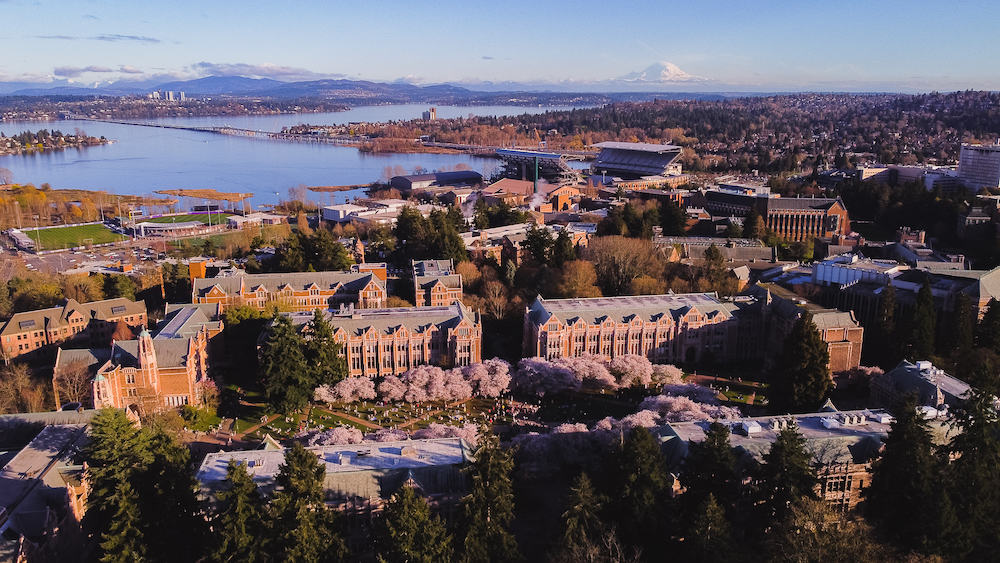 News
$100 Match Fee Waiver
September 8, 2023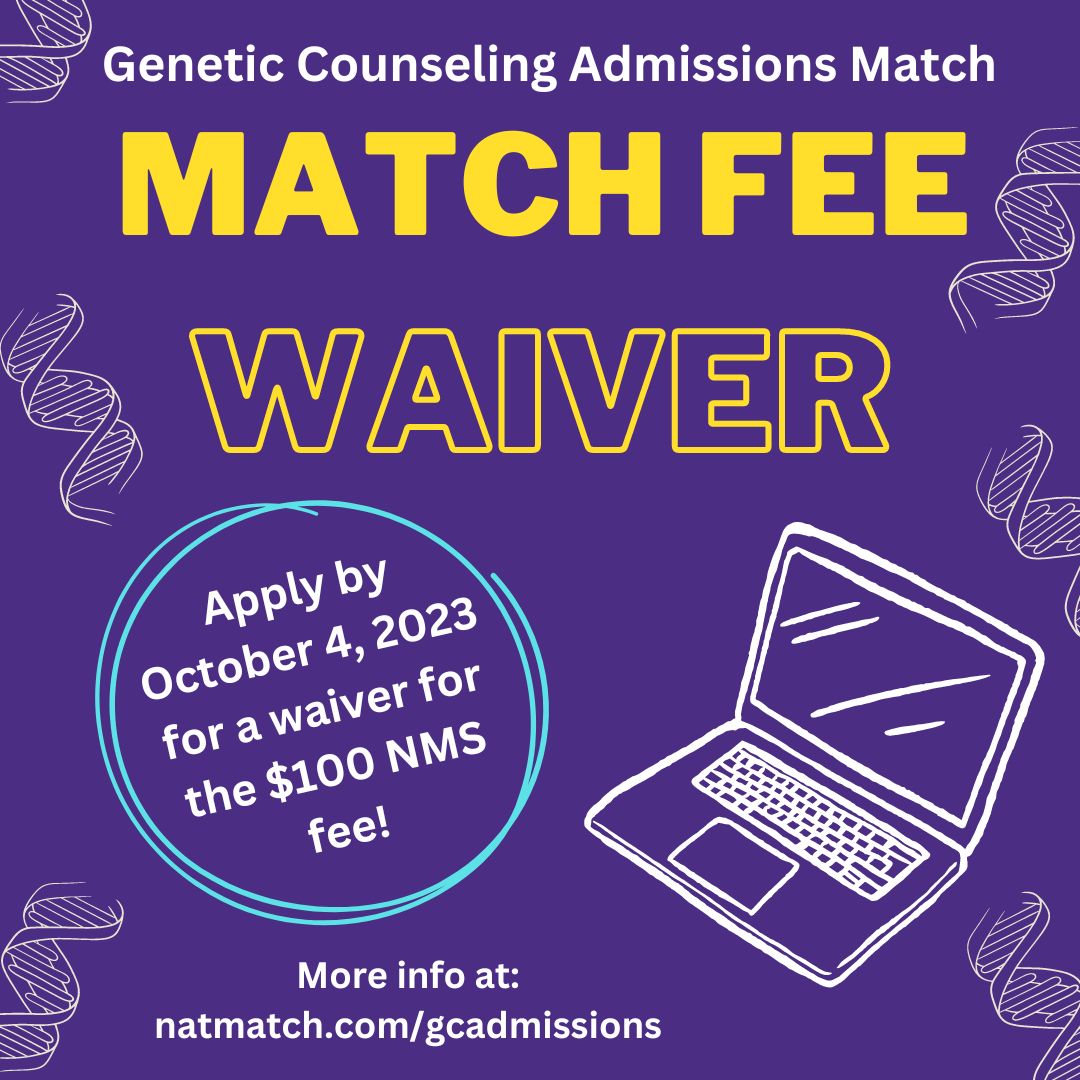 Pinned
Back to top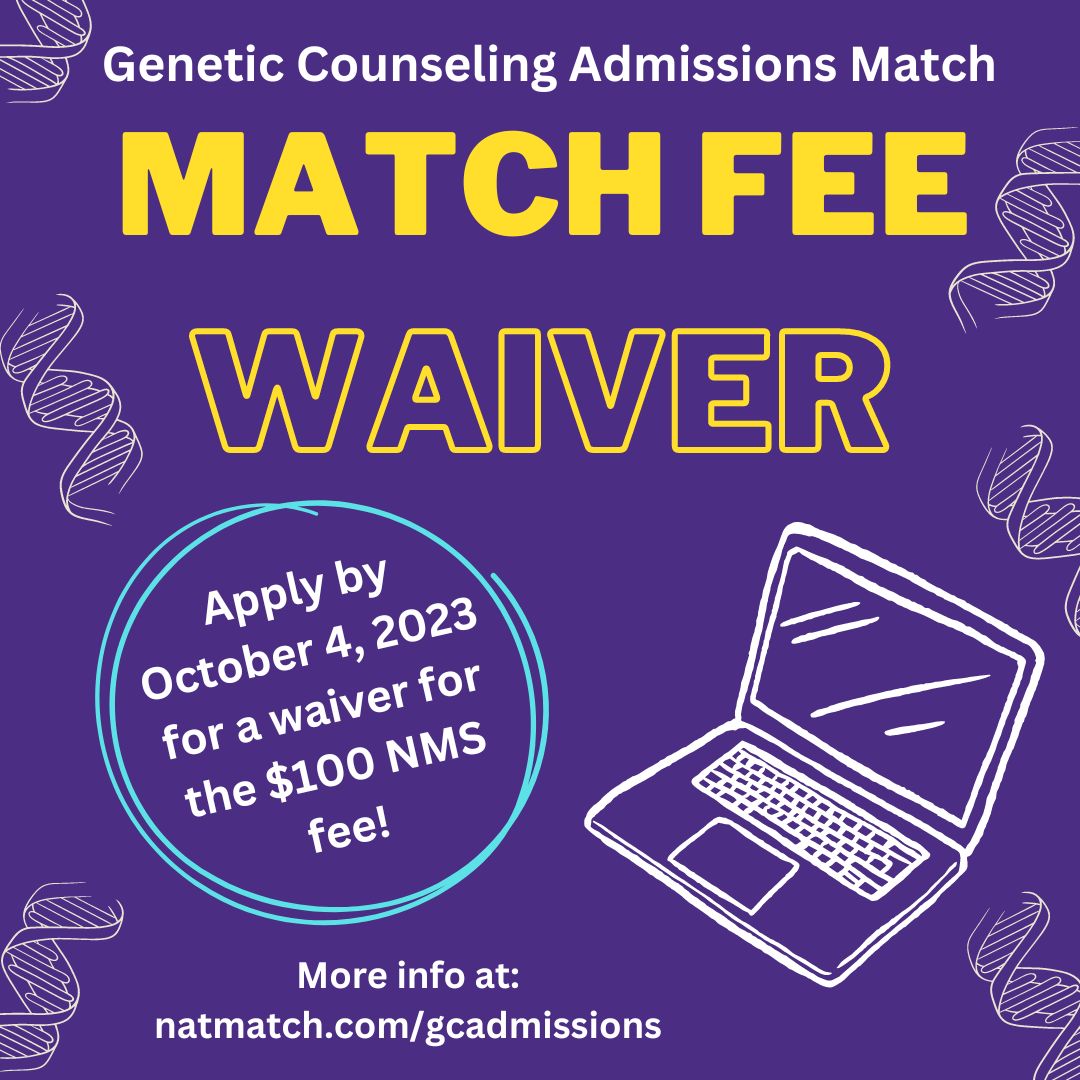 The University of Washington (UW) Graduate School is currently transitioning to a new application system and the Genetic Counseling Graduate Program (GCGP) is very close to releasing our application, but it's not quite ready yet. Thank you for your patience.
In the meantime, if you're applying to the UW GCGP this year, you can now register with the National Matching Services (NMS) Genetic Counseling Admissions Match and get your 5-digit Match Code Number. Registering with the Match is required to apply to our program and your Match Code Number is required to complete our application.
The Match fee is $100. If you're interested in receiving a NMS fee waiver, apply for that before registering with the Match. There are a limited amount of waivers for applicants that can demonstrate financial need AND have a cumulative GPA of 3.0 or greater.
Applications for the NMS fee waiver are due by October 4, 2023 and applicants will be notified on October 30, 2023 as to whether they have received a waiver.