Overview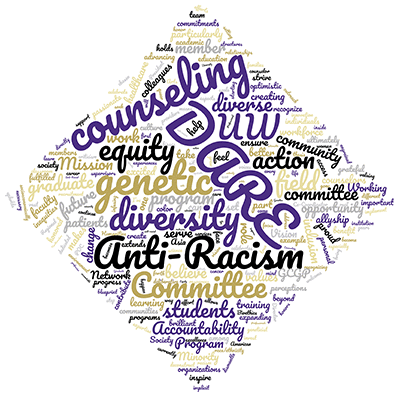 Mission
The DARE (Diversity, Anti-Racism, Equity) Committee supports the University of Washington Genetic Counseling Graduate Program (UW GCGP) in fostering a culture of diversity, equity, care, and respect.
Values
Respect, Integrity, Equity, Accountability, Action, Representation, Empowerment, Allyship
Goals
The DARE Committee is restructuring and revising its goals. More information will be available soon. If you have comments or questions, please contact Robin Bennett, Program Director.